Welcome.
Knowledge gives you an advantage.
In a time when globalization, shorter product lifecycles and ever more complex products are creating new challenges for companies, more and more specialists and expertise are required to provide a competitive advantage. Detailed process knowledge and a deep understanding of the products are more important than ever. Cooperations and passing on knowledge for developing innovations are therefore also becoming increasingly important. One of the reasons why Groz-Beckert founded the Groz-Beckert Academy in 2012 to share knowledge and make experiences accessible.
Discover the world of Groz-Beckert and find out more about the Groz-Beckert Academy.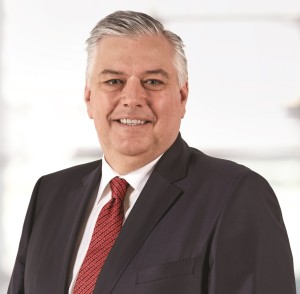 Eric Schöller
Member of the Executive Board
We use cookies to support essential technical functions. These cookies are required in order for the website to work correctly.
We also use cookies for anonymous statistical evaluations with the help of Matomo and cookies for retargeting with Google Ads. These can be accepted or rejected. Ignoring this banner is also classed as a rejection.
The settings chosen can be changed at any time on the Data protection page, which can be reached via the footer area of the website. You will find the complete data protection declaration there, with further information on the topic.